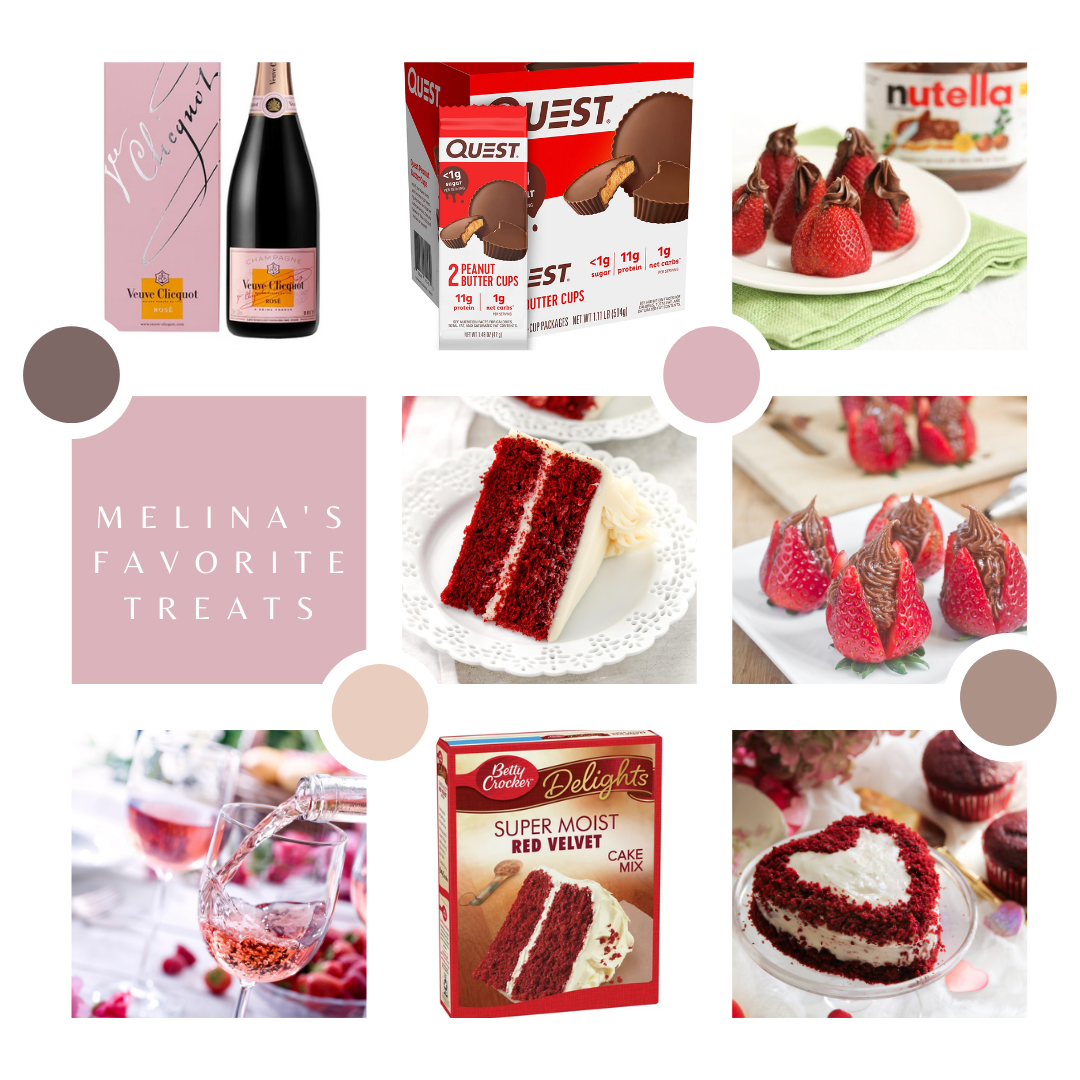 Happy Valentine's Day from Melina Fitness
As you know I love to practice self-love and self-care! It's so important when it comes to getting results and will directly affect both your physical and nutritional goals.
Enjoying yourself on holidays is SOOOOO important and not to ever feel "stressed" or you "can't" do something because you have a goal or are "on a diet." This is exactly what I teach NOT to do. The bottom line is not the "treat" you are giving yourself, it is 100% your mindset.
So.. enjoy Valentine's day and make sure you fill your mind, day and soul up with LOVE LOVE LOVE. Share it with your loved ones, yourself and make sure you appreciate where you are on your health and fitness journey always!
Here are my absolute favorite Valentine's Day treats:
Veuve Cliquot Brut Rose (20 calories per oz.)
Quest Protein Peanut Butter Cups (190 calories per package)
Fresh Strawberries (20 calories for 5) + Nutella (200 calories for 2 tbsp.)
Any RED VELVET Cake (don't count the calories 🙂 )
My favorite in a box Red Velvet Cake – Betty Crocker Super Moist Red Velvet cake!
TIP: I use coconut oil for a nutty rich delicious taste and add 1 scoop of cake donut flavor protein powder (you can also use vanilla)  to the mix! YUM!
If you want to know more or need a more personal approach…drop your email in the form below and connect with me personally! I'm taking 2 private clients for the month of Febuary.
xoxo, Melina