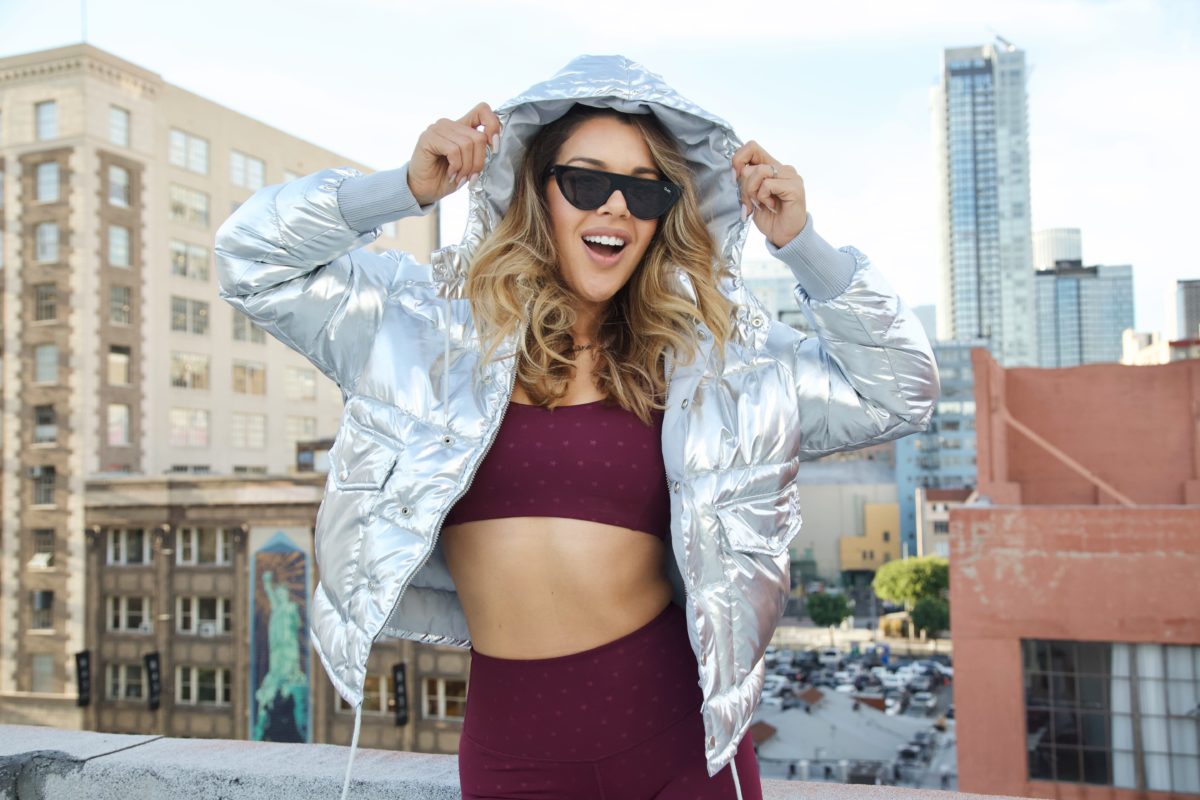 Ending out a decade… a NEW Melina is rising.
The time has come where we say goodbye to another year… and this time, another decade…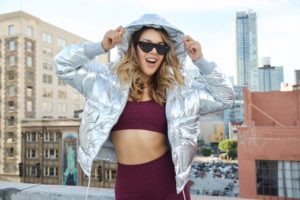 I can't believe it is going to be 2020. This new year, and new decade, brings so much NEW to me personally. There are so many things in my life that have officially come to an end as 2019 closes, and I'm very confident that a NEW awakened, strong, transparent and REAL Melina is on the rise.
I want to share some rawness on this closing of a decade blog post. But first, I want to truly thank each and everyone of you who truly supports me every single day. Being grateful is something that I don't take lightly. I've come into a place in my life where the people who I'm around who really are there for me I CHERISH to the depth of my soul. So thank you.
Ok… (deep breath) here I go…
For the past 10+ years I have been living in a life that I wasn't sure of (long time right?)… And while I won't go into great detail, I want to be relatable and share my personal story with you, as many people face very similar stories I faced daily, and even for their entire lives. To be completely honest, I've had an amazing life. A life I am grateful for every single day. A life where most people would much rather switch places with me, then live in the life they are in. I was raised in a strong, loving non-broken family, where I was blessed to be provided for and taken care of in a very healthy environment. I was taught values about love, respect and honesty, and it showed into my early adult life. I'm educated, independent, have "a ton" of friends, and work a job that I'm so passionate about it screams from my soul. Bla bla Bla… right… the TRUTH is, none of this matters if you are battling yourself every single day and not happy.
As many of you know, I was married for 10 years. Making the decision to end this significant relationship was terrifying. Not only was it terrifying, I was ashamed, embarrassed and was fearful about what would happen next.  What would people think about me? What would my family say? It was the only relationship I've ever had been in with the same man for close to 16 years. While I'm not going to go into detail of the closing of the marriage out of respect for the relationship, What I do want to share is that I was living a battle in my head that nobody knew about. Living like this day by day, beats you up. It tears you apart, and… it creates a different self worth. It can lead you to make the wrong decisions to fill a void that you are trying to fill in the wrong way. It's very hard to explain what I was battling in my heart and in my head for so long, but the truth is that I was NOT Melina.
This isn't anyone's fault and no one, in fact, is to blame. It's just something that happens as we grow and develop into ourselves and the path we are meant to be on. And while there were so many things about my past that I did truly love, I know in my heart I need to go through this transition in my life so I can truly find Melina and be on the right path for ME. There are, of course, so many details in between and battles daily I've had to fight. The loss of a relationship is very hard, as the person is still living, just not in your presence anymore. My marriage to this day is my MOST important relationship. I respect it, value it, and believe it's purpose was to teach me so much about who I am as a person. It gave me growth, stability, unconditional love, personal support and I learned so much going through 16 years of life together (almost half my life). Looking back, at times, I took this for granted, as this was a "HEALTHY" relationship. Unfortunately, this wasn't the right relationship, and the reality was it was not meant to stay.
With a breakup or separation, many many other things happen along the way as we "find ourselves." We lose other relationships, mutual friends, and even family. Being Greek with a lot of different groups of friends, this has been extremely hard on me as I have been distanced and even ghosted from many of my so-called friends. During this harsh period, we start to discover ourselves in a way we have never seen before. At least I did.
I began my self discovery by sitting down alone ever day and started praying. Ever see Eat. Pray. Love. – that was ME. I also began going to therapy (BEST DECISION EVER). This opened up my soul. This allowed me to get down to the dirt that I now had to dig up. I began to journal on a daily basis all my feelings, thoughts and emotions. Books have become my best friends, and self discovery was blooming. Facing demons, understanding faults, and learning what caused me pain and unhappiness was NOW my reality.  And, I had to do this alone. In fact, I'm STILL going through this.
I've always considered myself a strong and confident person who could face anything. This has been a year and a half of low self confidence, very weak moments, and days that I didn't know if I could get through. I know I've shared a bit on my social media day to day, and I've definitely put myself out there… this is for me, no one else. I find it helps when I can share my feelings, as sooooo many others relate. Every single day people face battles we know nothing about. And every single day we finally start to be HONEST, is when our true self comes out.
Understanding your self worth comes from self love. You have to TRULY heal from the things that end in your life before you can fully move on. This was yet another tough lesson I had to learn recently. You see, I don't want to be in a relationship with someone that doesn't see my self-worth, especially coming out of a marriage that was so healthy, and this happened shortly after my separation. This past summer, I engaged in something that really deeply hurt me in the end. I was vulnerable, weak, and in pain… and you see, that's when bad things want to come into your life, but you don't see it because you are blind by your emotions. In this moment, I felt I had given myself the right timing to let myself go ALL in with the Melina I was becoming and listening to my soul. Harshly, I had to learn the hard way. This was the wrong time to fully let my heart open as I wasn't ready for what I had to experience. The pain of someone else now hurting me put me in the darkest mind frame I've ever been in.  I've never felt this type of emotions so raw in my entire life, and this taught me what I am really capable of not only dealing with, but feeling.  My feelings were as raw and deep as ever before, and this low point put me into a place where I had to fully "let go, and let God." So again, my transformation wasn't, and still, isn't over. God and the universe are not done teaching me who I truly am.  I believe God is taking me to line, to my barest, so I can fully transform. 
So… As I sit here closing out a decade… I bring to you honesty and a little bit about "my story" that I will continue to share more of. Life is all about experiences and how we perceive them. People come and go… Time passes… and at the end of every single day it's just YOU. You have to understand who you are and this comes with vulnerability. Most people aren't vulnerable. Vulnerability is uncomfortable. You have to take your mask off and expose yourself. Most people don't like who they are under there so they carry on in life unhappy and unwilling to be honest. I've realized, I don't want to be around those people. They aren't on my level. I'm understanding that I am in a level that most people will never reach… but I want to encourage you to try.
Every day I still have pain, as my healing journey is in full effect. I'm confident in the path I'm on and MORE confident in the Melina I'm exposing. I'm taking each day as they come… And TRULY cherishing the moments where I find happiness. I know that sooner than later I'll have more happy days then sad, and I'll find love again. This time the RIGHT love. The love that never gives up and truly aligns with my heart and soul. I believe time will heal me and also lead me into my full potential in this world. I know this was all apart of my purpose and I'm finally starting to see light again.
2020… I'm F***ing READY!!!! (Sorry mom) I'm EXCITED for all the NEW NEW NEW THATS coming into my life. New experiences, New people, and NEW LOVE.
Xoxo, Melina
PS: let's get in the BEST shape of our lives this year!