Find Your Confidence Through Building a Better Life with Melina
Looking for Financial Freedom?
Find your CONFIDENCE through building a BETTER LIFE with Melina.
The Roadmap to Entrepreneurship + growing your brand.
Hey guys… I'm Melina! With 20+ years in the health and fitness industry I have learned so much when it comes to building my brand. While it's not easy, it's been extremely rewarding to build a life of my dreams on my terms.
Learn how I've pivoted and shaped my brand working with top educators and companies becoming a social marketing pro!
If you're looking to expand into making money from your phone and work alongside a powerhouse team led by ME, learn my strategies here!
Did you know that the global online course market was a $12.6 BILLION industry in 2022 and is expected to grow to $40.61 BILLION in 2026?! Read all about it HERE!
I'm adding this course to my site because it's helped me SO much! Plus, it's making everyone money in the process!
You can learn all about how to make money from home by clicking the link below the photo. It taught me how to build a website, set up automation, and many other skills! There's also an amazing community to help you along the way.
If you know me, you know I'm skeptical! It took me a while to get more info on this before I jumped in. I'm so glad I took that leap!!
If you're wanting more info on Master Resell Rights (MRR), click the link to find out more!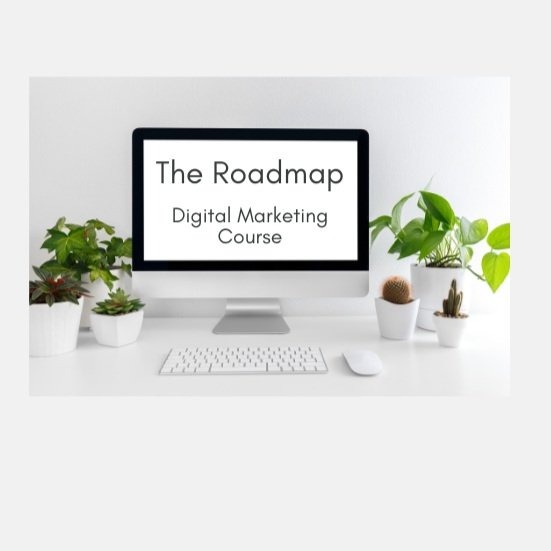 Frequently Asked Questions
WHAT IS THIS EXACTLY?
The Roadmap is a step-by-step course created to help you start or supplement your online business. Join a community of over 4000 members all over the world and see what the buzz is about. PLUS–TRUE Master Resell Rights if you want to resell the course itself for 100% profit. ZERO catch!
This is NOT an MLM or affiliate marketing.
MODULE 1- INTRODUCTION TO DIGITAL MARKETING
Learn the fundamentals of business and digital marketing. Here's where you learn the key principles of business, management, and strategy, as well as how to apply them in the context of digital marketing.
MODULE 2-  HOW TO BUILD YOUR OWN BRAND SALES PROCESS
Learn how to build a branded sales funnel that effectively converts prospects into customers. This is where you learn how to create a brand identity, design landing pages to capture leads, design persuasive email campaigns, and create sales pages.
MODULE 3- EMAIL MARKETING
Here's where you learn the principles of email marketing. How to create effective email campaigns that engage and convert subscribers through email design, list segmentation, automation, personalization, and much more.
MODULE 4- BRANDING EXPANSION
Learn how to develop and implement a strong brand strategy for your business through learning the fundamentals of branding, develop a brand personality, and build a strong brand reputation.
MODULE 5- BUSINESS TOOLS
This course introduces you to a range of tools and technologies to help your business operate more efficiently and effectively. Explore project management software, customer relationship management (CRM) systems, financial management software, and marketing automation platforms.
MODULE 6- CONTENT STRATEGIES FOR SOCIAL MEDIA
Learn how to define your target audience, create compelling content that resonates, and distribure that content across different platfoms.
MODULE 7- SEO AND BLOGGING
Learn how to create and optimize blog content that ranks well in search engines and drives traffic to your website.
MODULE 8- PLATFORMS TO MARKET ON
Learn how to leverage different social media platforms to effectively market your business. Platforms such as Facebook, Instagram, Pinterest, TikTok, and YouTube.
FREE COMMUNITY
There is a free community where you can connect with others and receive additional support and guidance from instructors and peers. Here, you can ask questions, share your progress, and collaborate with others. There's even supportive 1:1 calls from other members if needed.
ARE THERE MONTHLY FEES?
There are ZERO monthly fees and NO upsells EVER!